Fun. Fast. Easy.
Canada's Best value Workplace Training.
Interactive, fully narrated and so easy to use. Games, videos, and short quizzes help you prepare for the certification exam.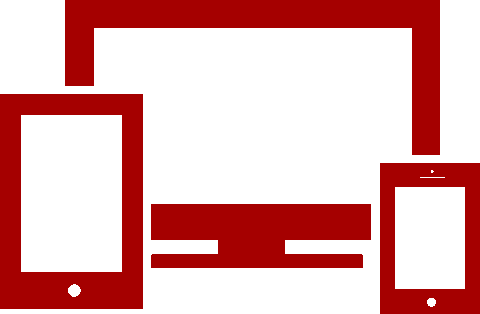 The SafeCheck Food Safety Certification Course
and Certification Exam is compatible with any device.
Exams can be completed from any device equipped with a
webcam and microphone including tablets and mobile phones.
It is nice to have an option to the FoodSafe refresher course which has become very expensive. Your course is so much more affordable. I have provided your course info to my supervisor and co-workers. Thank you.
Canadian Food Safety Group has been our Food Safe Provider for the last few years. Their Learning Management System has been a large time saver for both enrollment and tracking of both courses and individual progress. The support they provide is top notch; honest, professional and accurate. Having dealt with other vendors, it is a pleasure to use the SafeCheck Learning Management system through Canadian Food Safety Group.
Michael F.
Process Analyst, Hospitality Operations
The course was easy to use, got my certificate minutes after I passed the exam. I have told all my friends and co-workers about the fantastic value and convenience the SafeCheck course offers. Thanks again for the great service and making the course so affordable.
"As a culinary instructor and as a chef, I understand the needs for a quality food safety and sanitation training, and the SafeCheck program is one of the best that I have encountered. I had previously been using a competing program, but switched to the SafeCheck as I believe that it is a much better program for my students. The resource materials are more engaging for the students, with current and relevant videos included that help to clarify the issues for the students by offering examples of real events. As an instructor, I like the online testing option that instantly provides me with the results of the certification, and the student like being able to print the certificates once the complete. For the students, the price is much more affordable while not having to sacrifice the quality of the education that they are receiving. I would certainly recommend SafeCheck food safety training to other culinary programs and food service businesses."
Darcy
Foods Instructor,
CSSD
I have been using Canadian Food Safety Group for the past nine years as a supplement to my Food Safety and Sanitation Module in my Culinary Arts Class. Each semester, we are fortunate enough to work through the Canadian Food Safety Group's "Safecheck" Food SafetyProgram, and this has greatly benefitted my students in and out of our kitchen here at the school. Every single interaction with Domenic, Salvatore and their staff have been positive and widely educational for both myself and my students. I would recommend this online-based program to any Foods Teacher as an instructional tool to reinforce the importance of proper food handling in a professional facility.
Sharir A.
Calgary Area High School Teacher-Chef
10/10
learners that found the SafeCheck® Food Safety course easy to use
99%
learners who would recommend SafeCheck® Food Safety to their friends
98%
learners who rated the SafeCheck® Food Safety course price as great or excellent