Love the training, Love the price. Thanks SafeCheck
Very easy to follow and retain information. Professionally done. Excellent value, thanks for saving me $$.
Actually it is very well set out. I really liked the fact that I could stop and go back to it. I am a busy gal. Thank you.
It is nice to have an option to the FoodSafe refresher course which has become very expensive. Your course is so much more affordable. I have provided your course info to my supervisor and co-workers. Thank you.
This course is a very educational tool..an if we practise these food safety regulations 4 sure our food will all ways b delicious and safe..
The overall experience was very good. The topics were easy to follow and the platform was very easy to use.
Great, thorough, easy to understand and follow, professionally presented.
Canadian Food Safety Group has been our Food Safe Provider for the last few years. Their Learning Management System has been a large time saver for both enrollment and tracking of both courses and individual progress. The support they provide is top notch; honest, professional and accurate. Having dealt with other vendors, it is a pleasure to use the SafeCheck Learning Management system through Canadian Food Safety Group.
Good morning Sir, 
I am writing you this email to express to you and to your institution my sincere thanks for preparing for us a very good course related to FOOD SAFETY and COVID-19 Awareness for Foodservice. 
 
As I went through these two courses, I feel very satisfied of the content and the knowledge I gained from it.  The two courses are very well structed, well delivered and easy to understand.  In addition, they are affordable to most of us; and very practical not only in food industry but also in our daily life in these uncertain times of COVID-19. 
 
I would like also to thank you for having good employees like Chelsea, who could help me with happiness and understanding. Myself I have been a teacher and I have been giving instructions to students; but no matter how clear and simple I thought they were; sometimes, my students could not understand them.  So I had to take time to explain to them.  Chelsea, did the same to me when I was stressed and under pressure from some factors; and this reminded me and my life as a nursing instructor for many years.  I don't know her, but she impressed me on how she gave me detailed explanations with good understanding, listening, and answering to my boring questions without anger. Thank you for having her in your organization.  Customers like me need people who can sympathize with us and help us when we need them. 
 
Once again, thank you very much for good courses and good employees. 
Have a nice day Sir! 

" Here at Notre Dame High School we have been dealing with the Canadian Food Safety Group for about five years now. During that time, the people I have dealt with have always been first rate. They are quick to respond, very helpful and always a pleasure to deal with. Any issues have been resolved with total satisfaction. I highly recommend them! "
"As a culinary instructor and as a chef, I understand the needs for a quality food safety and sanitation training, and the SafeCheck program is one of the best that I have encountered. I had previously been using a competing program, but switched to the SafeCheck as I believe that it is a much better program for my students. The resource materials are more engaging for the students, with current and relevant videos included that help to clarify the issues for the students by offering examples of real events. As an instructor, I like the online testing option that instantly provides me with the results of the certification, and the student like being able to print the certificates once the complete. For the students, the price is much more affordable while not having to sacrifice the quality of the education that they are receiving. I would certainly recommend SafeCheck food safety training to other culinary programs and food service businesses."
The course was very informative with the material, and it was presented in a very clean and easy to understand manner.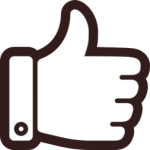 Thank you for refreshing my brain on food safety.
Course was well put together, I appreciate that.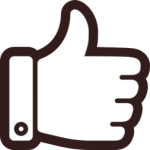 There is nothing to make better, it was an easy course to use and well worth the price.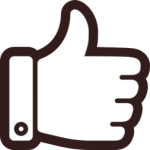 Thanks! It's so informative and easy to understand.;-)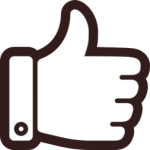 This was an easy to use course and I would highly recommend it!
I thought course was very good.  I really dislike reading online so having the calm voice reading along was very helpful and I remembered so much more.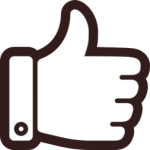 This course is very helpful!
It was a very good course. Thank you!
Your training is very detailed. Thanks.
This is a well designed course, thanks.
Thank you for this great online course. It really helped me to gain knowledge regarding food safety.!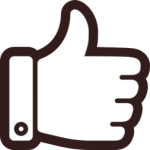 Excellent experience very user friendly!
best on line coarse ever!
Thank you so much! Will come back after 5 years. I will make sure I let all my friends to take the course here because it's the cheapest and the best.
It was to the point and easy to follow.
Great course easy to follow, not sure I would change anything. Your course was the best value.
There is no better course than this, everything is well explained. Lots of learning materials. Help on line and chatting is very good. I recommend everyone to take the course, it's so handy and knowledgeable .
Very informative for use at work and home.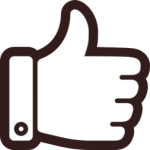 The online platform is straightforward and easy to use.
I really learnt a lot about handling food even for my personal home.
Thank you! I've learned a lot with this course. Really liked the how to prevent COVID-19 course.
Great course. User friendly. Thanks for saving me $$$.
I liked the email reminders to continue with the course, and that I could leave off whenever I needed to and get back to it easily. Good instructions.