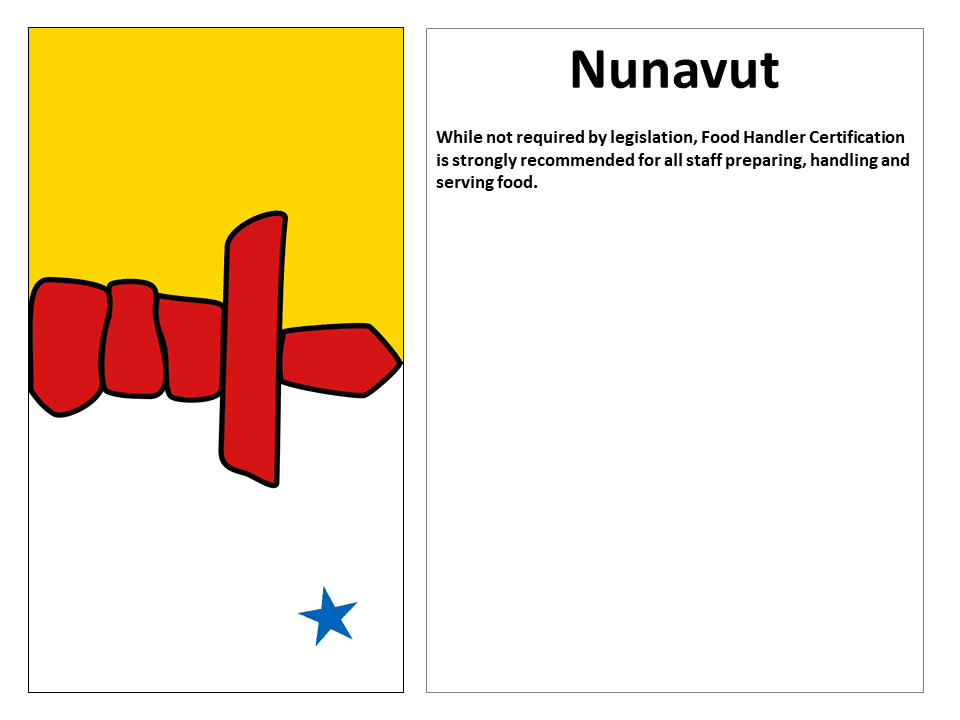 The Nunavut Public Health Act details requirements that a food establishment must follow to ensure prevention of health hazards and the protection of public health. The regulation  lists requirements regarding temperature control, maintenance, employee health & hygiene, cleaning & sanitizing, standards for equipment as well as record keeping tasks.
Unlike most Provinces, Nunavut does not currently have legislated requirements for Food Handler Training. It is considered a Best Practice and strongly recommended.
Nunavut Food Handler Training Requirements
While not required by legislation, Food Handler Certification is strongly recommended for all staff preparing, handling and serving food.
The SafeCheck Advanced Canadian Food Safety Certificate is approved in all Provinces and Territories across Canada that require Food Safety Certification.
Failing To Train & Certify Your Staff Can Lead To
Public Health Order to Close Business
Higher Probability To Fail Public Health Inspections
Unwelcome Media Attention
Possible Charges & Prosecution
Public Health Order to Destroy Food
Posting of Public Health Inspection to The Internet